Test Your Best With TrueLearn
The Data-Driven Approach to Exam Preparation
Students & Residents
Engage with Smartbanks to become an expert test taker.
Learn More
Institutions
Assign questions, track performance, & improve outcomes.
Learn More
Thousands of students, residents, and institutions rely on TrueLearn.
Here are some of their stories.
I did not know about the existence of the TrueLearn question bank until my second year of residency. It was a godsend. I got rid of the cramming from textbooks and focused on getting through the question bank. I saw my score increase by almost 40 points. It's a fantastic resource – I'll be singing your praises for years to come!
The questions that TrueLearn provides were invaluable to my studying for the NPTE. The vast array of topics helps to fill-in the gaps that other common study sources do not cover. I was very successful on my exam thanks to TrueLearn.
I was pleasantly surprised at the level of difficulty of the questions. I have already recommended TrueLearn to friends and colleagues. Don't think about it, go for it, you'll thank me that you did.
TrueLearn is indeed the holy grail of all the resource materials I used for my ABA In-Training exam prep. Doing the questions are great, but the real sauce is in the detailed explanation that follow each questions. I was able to fully invest in this material, and I got a perfect ITE score this year.
TrueLearn helped me to prepare and pass my boards in one seamless experience. The questions helped me review my weakest areas, and the graphics were outstanding. Whether you need to certify or re-certify your Family Medicine Boards, choose TrueLearn, you will be happy you did.
I came across TrueLearn after I had failed my first attempt on my NBCOT. I was pretty discouraged and desperately seeking alternate ways to study. After using TrueLearn for about 5 weeks, I retook my NBCOT exam and PASSED with room to spare! I am now a board-certified occupational therapist. I am so grateful I came across this excellent study tool.
TrueLearn is one of my favorite resources to prepare for the ABSITE. It is easy to use anytime anywhere. The platform is simple to navigate and adjust settings to fit your study needs. I especially appreciate the in-depth explanations of answers and the links to sources for further reading.
I'm a resident and have found the banks invaluable for the BASIC exam and ITE, using them as my main study resource. I felt very comfortable taking the basic and scored > 90th percentile on my CA1 ITE. I feel confident in using TrueLearn to master even more of the material for my remaining ITEs.
TrueLearn SmartBanks Take A Data-Driven Approach To Exam Preparation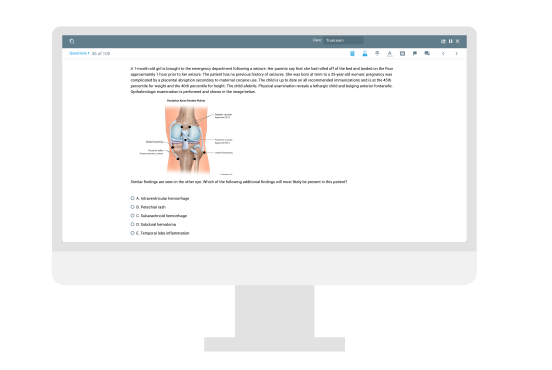 Test
High-Quality Questions
Relentless focus on question quality to ensure you are the most prepared for test items. Answer explanations provide students with key insights and simple, memorable bottom line explanations.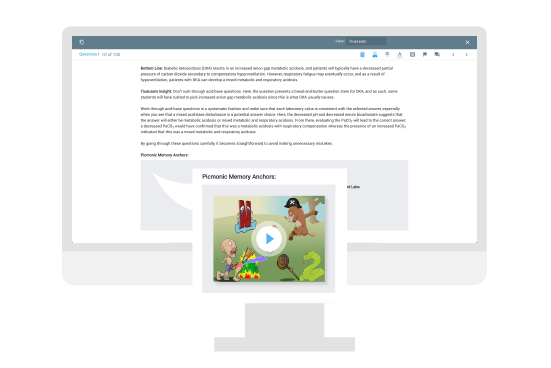 Assess
Learning Science & Analytics
Analytics gives you insight into study habits, question responses, and peer tracking. Predict outcomes and provide insights to optimize study efficiency and maximize study performance.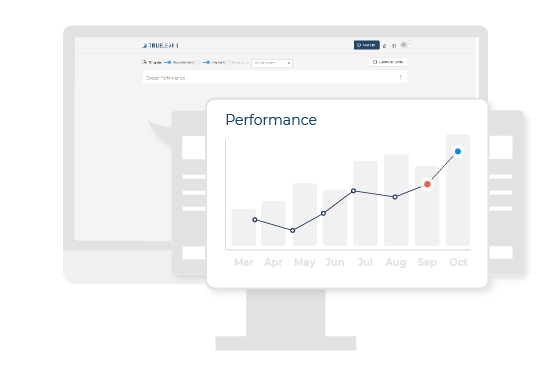 Outperform
All About the Results
Our students and residents average 20% improvement after completing a TrueLearn SmartBank. This can have a profound impact on your life and can be the difference when it comes to match day.
Bring TrueLearn To Your Institution Today!
Whether you are a student, resident, or administrator, TrueLearn offers incentives for groups.