High-Yield USMLE Question Banks
USMLE Step 1, Step 2 CK, & Shelf Exam Prep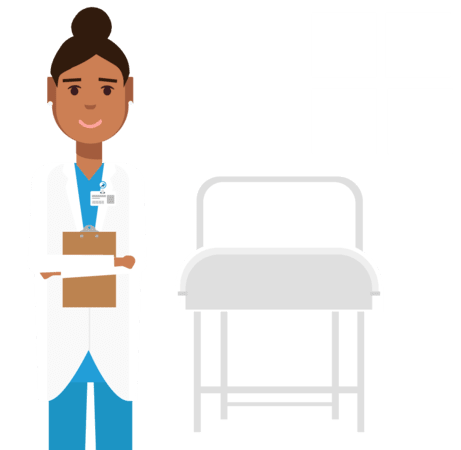 Trusted by thousands of medical students nationwide.
I utilized the TrueLearn Qbank to prepare for the CCSE and Step 2 CK exams. I believe it provided me with a solid way to test my knowledge base prior to continuing my review with out resources. I earned a very satisfactory score!
I liked that the overall question length is representative of what one would find in the USMLE exams and loved how the administrators are open to suggestions. It denotes the genuine interest they have to keep perfecting their question bank. You don't see that with other q-banks. I have already recommended TrueLearn to friends.
I was pleasantly surprised at the level of difficulty of the questions. I have already recommended TrueLearn to friends and colleagues. Don't think about it, go for it, you'll thank me that you did.
I started using TrueLearn during my first year of medical school. The explanations and style of questions have been spectacular in helping me prepare for Boards. I recommend TrueLearn for all M1 and M2 students!
I found the questions really detailed. Also, I loved the explanation with most of them having a mnemonic video.
The explanations are arguably just as important as the questions (if not more important), and I feel like TrueLearn did a great job with the explanations. One thing I really liked about the explanations was the TrueLearn Insight. The Bottom Line feature was useful also, as it summarized the explanation in one or two sentences.
The foundation to great USMLE test prep start with great content!
The Most Stringent Item Writing Process
It's all about the quality and starts with high-performing physicians who draft initial questions and answer explanations. All items go through a peer-review process. We then introduce items through beta trials. Once items are fully vetted for accuracy and blueprint alignment, they are finally introduced to our live SmartBanks.
Constant Feedback And Question Refreshes
We use in-app customer ratings for the initial layer of quality feedback. Our editorial team reviews this feedback and pulls items out of the rotation when necessary to ensure our Smartbanks' quality standards. We are always introducing new questions and editions as the blueprints change to ensure the most accurate exam experience.
TrueLearn SmartBank: Not Just Another Question Bank
Powerful analytics, learning science, benchmarking, and personalization give you the most effective study platform on the market.
01
The next evolution of the TrueLearn SmartBank
TrueLearn's USMLE SmartBanks leverages learning science to empower medical students to perform their best on the USMLE. We provide the most realistic USMLE experience on the market. Train in a computer-simulated environment with USMLE practice questions written to mirror those you will encounter on test day.
02
SmartBanks use learning science to turn average test-takers into experts
SmartBanks combine expert-written questions in the style of the exam with state-of-the-art technology to leverage the proven benefits of retrieval practice. Start by setting performance goals and watch yourself improve. You also have the ability to track yourself against your peers every time you take a quiz or assessment. Our SmartCards, peer tracking, and predictive scoring models will tell you exactly where you stand today and how to reach your goals.
03
TrueLearn leverages practice retrieval to its fullest potential
It's simple. The more test items you take with TrueLearn, the better you will perform on test day. Take advantage of proven methodologies such as spaced repetition, interleaving, and varied practice to optimize your learning experience using our SmartBanks. Our approach is data-driven, and we have the results to back it up!
Select your USMLE exam:
USMLE Step 1
Over 2,600+ USMLE Step 1 Practice Questions
Topics Mapped to the NBME Blueprint
Written by Board-Certified Physicians
Performance Analytics & Real-Time National Benchmarking
Activate When Ready
First-Time Pass Guarantee
View Details
USMLE Step 2 CK/Shelf
Over 3,300+ USMLE Step 2 CK/Shelf Practice Questions
Topics Mapped to the Step 2 CK and Shelf Exam Content Outlines
Written by Board-Certified Physicians
Performance Analytics & Real-Time National Benchmarking
Activate When Ready
First-Time Pass Guarantee
View Details
USMLE Frequently Asked Questions
What is the USMLE?
The USMLE (United States Medical Licensing Examination) is a series of exams (Step 1, Step 2 CK, and Step 3) that are taken by medical students and graduates as part of the process of obtaining a medical license to be able to practice medicine in the United States.
How long does it take to prepare for USMLE?
Most need 6-9 months with dedicated studying time each week. The length of time it might take you to prepare for the USMLE depends on a variety of factors, including which exam you are preparing for. Residents often find they need less time preparing for Step 3 than medical students need preparing for Step 1 or 2 CK.
What can help you pass the USMLE?
Outside of being dedicated to your study schedule, take as many practice questions as you can. Ideally, these questions will be mapped to the USMLE content outline and written in a way to simulate the exam experience.
What can predict your USMLE score?
TrueLearn USMLE SmartBanks include a predictive score calculator, which allows you to input your performance and receive a prediction of your likely score on your exam.
Want to help your group receive discounts?
A referral program for learners to gain access to our largest discounts to share with fellow learners and simultaneously earn gift card rewards and incentives in the process.
Save More
Bring TrueLearn to your Institution!
We partner with academic programs to offer bulk pricing on our SmartBanks. We'll work with you to customize a package to fit your learners' needs and your institutional goals.
Become A Partner