Start Improving Exam Outcomes For Your Learners Today!
Dedicated technology platform for medical schools, residency programs, and allied health programs looking to optimize performance on in-service and licensure exams.
Here's How It Works
Improve outcomes by making exam preparation a collaborative process with Deans and Program Directors.
01
Learners take thousands of board-style questions
Students get access to the content, questions, explanations, and all the benefits of the SmartBank to help accelerate their individual performance on high-stakes exams.

Administrators and staff can generate and assign quizzes to measure how effective the curriculum being taught prepares your students for their critical exams.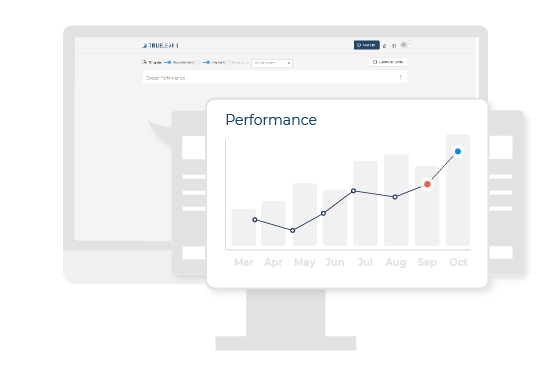 02
Faculty and Program Directors gain predictive insights and data of their learners
Observe the testing behaviors of your students and residents as they take hundreds of test items within TrueLearn's SmartBank platform and work toward better outcomes.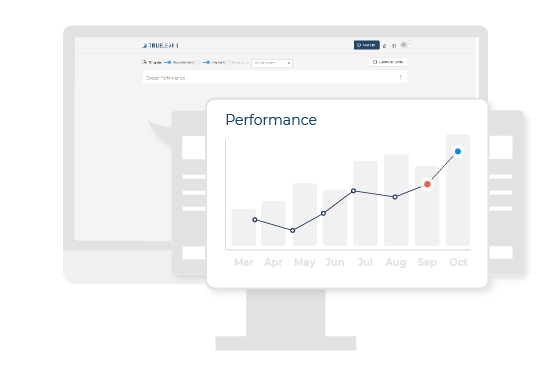 03
You improve class averages by optimizing curriculum deficiencies and identify at-risk learners
TrueLearn's SmartAnayltics provide detailed insight into learner performance with access to real-time, national average comparisons, including score, percentile, and category weaknesses according to the exam blueprint. This real-time, predictive data can be utilized to support program evaluation and provide curriculum insight to produce favorable program outcomes.
It's a win-win for learners and your institutions!
Student Scores Improve Dramatically
Students / Residents Achieve Goals
Class Averages Go Up
Demand For Your Program Goes Up
Get Started
Empower Your Faculty. Advocate For Your Learners.
Faculty &
Program Directors
Predictive data and insights for both individuals and targeted cohorts
Full transparency into the testing behaviors of "at-risk" students and residents
Assessment exams that simulate test day and provide predictive insight into performance
Students & Residents
Improve testing outcomes with thousands of practice questions paired with advanced learning sciences
Realistic exam environment prepares, reduces anxiety, and builds confidence
Using agile performance analytics to track progress and assess strengths and weaknesses
BRING TRUELEARN TO YOUR INSTITUTION
Whether you are a student, resident, or administrator, TrueLearn offers incentives for groups.