Introducing the TrueLearn-Picmonic USMLE Learning Loop
A comprehensive, data-driven approach to improving student and program outcomes, especially in light of USMLE Step 1 changes.
Schedule A Demo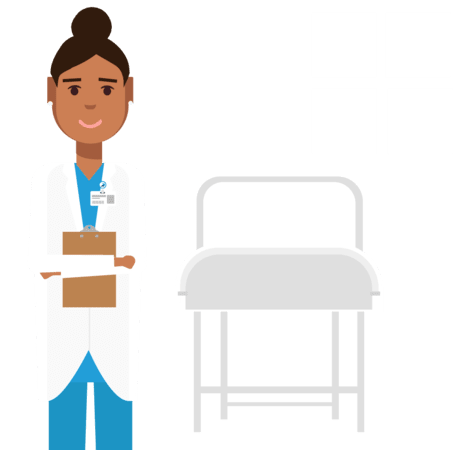 To help reduce students' stress, officials recently changed USMLE Step 1 from a three-digit score to a pass/fail model, but as a result, students indicated that they would not spend as much time preparing for Step 1.1 Consequently, the overall USMLE Step 1 pass rates dipped from 88% in 2021 to 82% in 2022,2 so it is crucial for faculty to get a pulse on USMLE readiness as early as possible and continue to track student performance throughout medical school to achieve desired outcomes.
Harness the Power of Cognitive Science and Data Analytics to Improve USMLE Outcomes
Meet the Powerfully Effective TrueLearn-Picmonic Solution for Medical Schools
A Science-Backed Approach to USMLE Preparation, Powered by Real-time Analytics
Get the Insights and Tools You Need to Meet Educational Goals

To arm medical school educators with the tools they need to boost student and program success, TrueLearn and Picmonic have come together to create a comprehensive learning loop supported by an advanced data analytics engine to elevate curricular, USMLE, and residency match outcomes. Here's how:
01
Faculty enhance their existing curricula and improve outcomes by integrating customizable, USMLE-style questions and quizzes to assess knowledge acquisition and application. They also leverage the key and objective data to tailor lesson plans and remediation to optimize academic outcomes.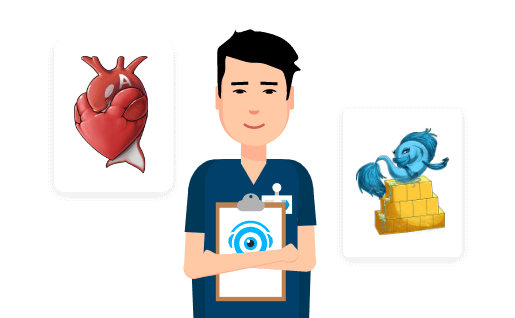 02
Students learn, retain and recall concepts 331% longer and improve exam scores by 55% with Picmonic's mnemonic study aids3 –embedded directly in answer explanations–and engage in higher-order thinking. They also leverage detailed rationales, insights into testing habits and behaviors, and real-time performance data to self-regulate learning.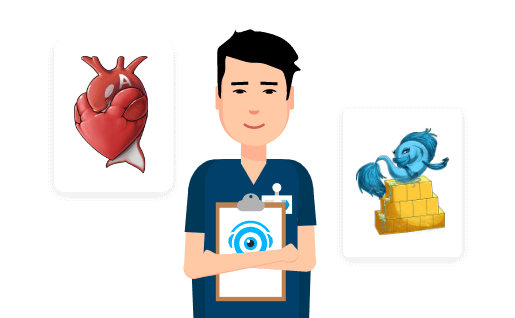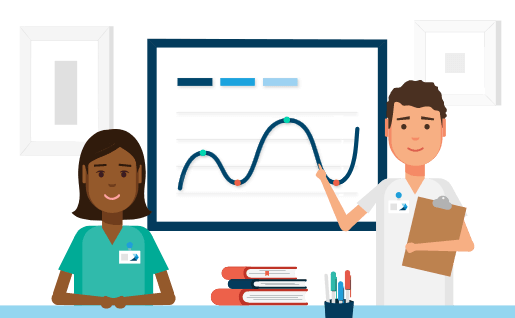 03
Deans, Department Heads, Clerkship Directors, and faculty gain real-time performance data, longitudinal insights, and comparative analytics to identify at-risk students early, uncover performance trends, and inform curricular decisions to meet educational goals.
Want to see how TrueLearn can elevate your program?