Elevate Dental Hygiene Learning, Boost NBDHE® Exam Readiness and First-Time Pass Rates
Schedule A Demo
Empower educators with a learning science-based solution that seamlessly integrates into the dental hygiene curriculum to identify at-risk students early and elevate student engagement and learning. Drive optimal NBDHE® first-time pass rates and help overcome the national shortage of dental hygienists.
Meet Educational Goals and Increase Graduation and NBDHE® Pass Rates
Harness the Power of Cognitive Science and Data Analytics to Improve Academic Outcomes

How TrueLearn empowers dental hygiene educators and students to maximize learning and performance on the NBDHE® exam.
01
Creates Self-Regulated Learners
TrueLearn's learning and assessment platform combines board-style questions with adaptive technology to help students leverage retrieval practice and spaced repetition to improve long-term memory and knowledge application. The detailed rationales, insights into testing habits and behaviors, and real-time performance data support meta-cognition, creating self-regulated learners.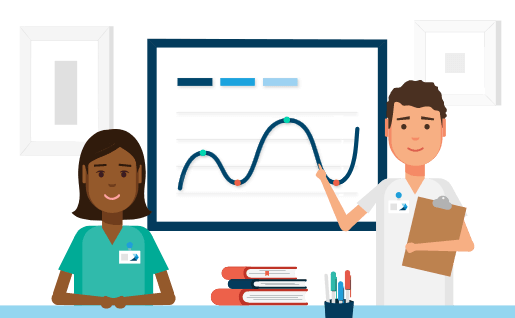 02
Optimizes Teaching and Assessment
Faculty with limited time and resources can easily integrate formative and summative assessments throughout the curriculum to assess knowledge acquisition and application, ensure exam topics are covered, and boost students' readiness and confidence to take on the NBDHE® exam. The key and objective data helps faculty tailor lesson plans and remediation to optimize academic outcomes.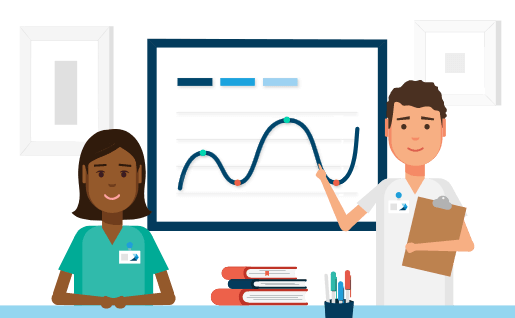 03
Provides Actionable Insights
Program leaders gain real-time performance data, longitudinal insights, and comparative analytics to identify at-risk students early, uncover cohort and program performance trends, and inform curricular decisions to achieve educational goals.

Elevate Dental Hygiene Program Outcomes Today!
Dental hygiene programs can extend faculty bandwidth by providing a learning science-based resource aligned with NBDHE® exam topics that easily integrate into existing curricula. Start driving more effective learning and exam prep to improve graduation rates and NBDHE® first-time pass rates.
Contact TrueLearn
Discover How TrueLearn Can Help You Achieve Ideal Program Outcomes