Empower Nurse Educators to Reduce Student Attrition and Drive Optimal First-Time NCLEX® Pass Rates
Schedule A Demo
Leverage a cognitive science-backed solution to enhance learning and empower nursing students to build a strong foundation of knowledge, paving the way for more complex learning and higher-order thinking, and enabling faculty to pinpoint and address gaps in learning, critical thinking, and knowledge application.
Harness the Power of Cognitive Science and Data Analytics to Improve Academic Outcomes
Meet the Powerfully Effective Picmonic-TrueLearn Solution for Nursing Programs
Achieve Academic Success and Meet Educational Goals
Start Empowering Nursing Students and Faculty Today

How the innovative and integrated Picmonic-TrueLearn solution helps nursing schools meet their educational goals: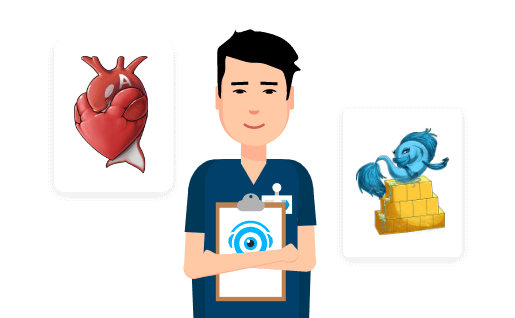 01
Effective and Efficient Learning
Students learn, retain, and recall complex concepts and topics better, faster, and longer with Picmonic, then assess knowledge application and mastery, and engage in higher-order thinking with TrueLearn.
02
Self-Regulated Learning
The detailed rationales, insights into testing habits and behaviors, and real-time performance data that TrueLearn and Picmonic provide support meta-cognition, creating self-regulated learners.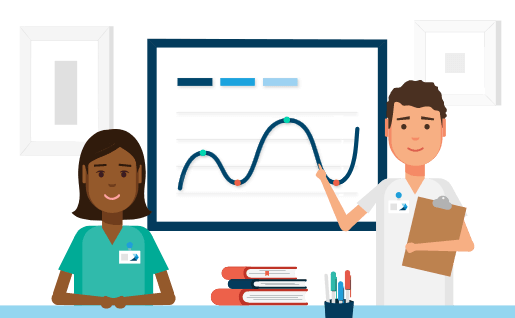 03
Optimized Teaching and Learning
Faculty benefit from a time-efficient, proven-effective teaching solution that integrates into existing curriculum, enabling varied practice, and creating active learning experiences to elevate teaching, augment learning and improve program outcomes.
04
Data-Driven Insights
The real-time performance data, longitudinal insights, and comparative analytics arm institutions with actionable insights to inform curricular decisions and achieve educational goals.
Elevate Nursing Program Outcomes Today!
With 1,200+ lessons mapped to the most commonly used nursing textbooks and resources and board-style questions aligned to the NCLEX® blueprint, the Picmonic-TrueLearn learning loop is an effective solution for optimizing learning and end-of-program outcomes. Find out how your program can leverage Picmonic and TrueLearn to achieve educational goals.
Contact TrueLearn
Picmonic and TrueLearn Have Helped Thousands of Nursing Students Seize Success
TrueLearn really helped me to prep for my NCLEX. By taking questions I was able to identify areas I needed to study a little more. I feel like TRUELEARN really helped me prepare for my NCLEX and pass on my first attempt.
I love TrueLearn. I bought a subscription because there are so many SATA (select all that apply) this really helps me answer those type of questions. I also love how the test analysis can you tell you what subjects need more help and which subjects you have mastered.
As a student preparing to take the NCLEX, this practice exam helped prepare me on what to expect. It was easy to access and navigate the platform. I also really liked how we are able to review each question in the assessment, read the explanations, and see which questions we missed or answered correctly.
Discover How Picmonic and TrueLearn Can Help You Achieve Ideal Program Outcomes