Maximize NCLEX® Pass Rates, Augment Learning with
Picmonic's Audio-Visual Mnemonics
Drive program and exam success with Picmonic's library of 1,200+ lessons mapped to the most popular nursing textbooks and resources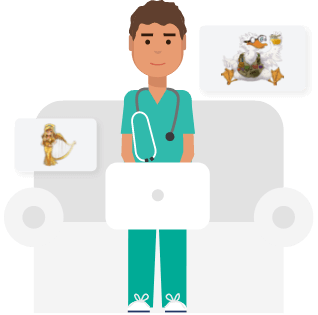 Nursing students must overcome the challenge of a rigorous and fast-paced curriculum in order to establish a strong foundation of knowledge, paving the way for more complex learning and higher-order thinking. Institutions can leverage a proven learning science-based solution like Picmonic's audio-visual mnemonics and TrueLearn's assessment solution to drive optimal learning, reduce student attrition, and increase NCLEX® pass rates.
With 1,200+ lessons covering 13,000+ essential facts and mapped to more than 40 of the most commonly used nursing textbooks and resources, plus 1,000+ NCLEX® practice questions, Picmonic and TrueLearn seamlessly integrate into the curriculum to provide critical support and optimize readiness for key exams including NCLEX® (and Next Gen NCLEX®), HESI®, and ATI®.
Direct and Seamless LMS Integration
Additionally, Picmonic integrates easily with your program's Learning Management System (LMS). Picmonic content can be added to assignments and learning materials on Blackboard, Brightspace, Canvas, D2L, and Moodle to improve classroom and exam preparedness, knowledge mastery, and long-term retention.
Partner with Picmonic to equip your faculty with active learning resources that empower students' learning and exam prep and drive success for your program.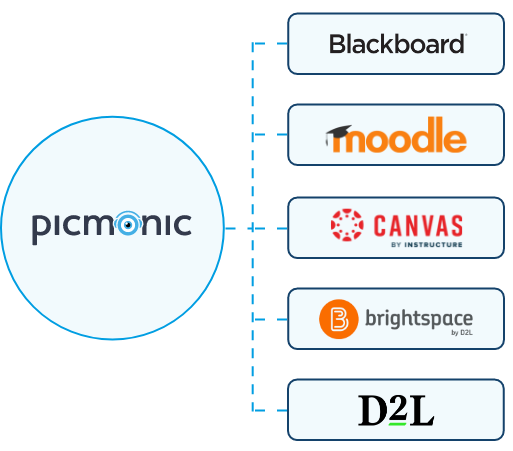 Benefits of an Institutional Partnership
Picmonic effectively addresses the barriers to success in nursing education. We collaborate with nursing programs to elevate learning, maximize first-time NCLEX® pass rates, and
optimize program outcomes.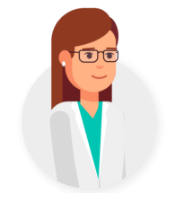 Benefits to Faculty
Easily embed Picmonic into teaching materials to create active learning experiences and improve student preparedness and engagement
Address students' learning needs and preferences with tailored support and remediation, guided by data 
Time-efficient, effective, and accelerated learning both in and out of the classroom
Benefits to Students
Humor, storytelling, and vivid mnemonic imagery aid in learning, retaining, and recalling of information
Low-stakes quizzes help in mastering need-to-know facts and exam topics
Spaced repetition algorithms improve long-term knowledge retention, help advance students through the demanding curriculum
To learn more, click the link below to connect with us.
The Picmonic-TrueLearn Learning Loop:
A Powerful Pairing
In 2021, Picmonic and TrueLearn were integrated to create a comprehensive learning and assessment solution that elevates learning efficacy across 20+ healthcare disciplines. Students master content Picmonic and practice their knowledge application with TrueLearn, repeating this back-and-forth process to create a powerful learning loop that enhances concept mastery, improves exam preparation, and strengthens long-term memory retention.
Leverage the synergy of Picmonic and TrueLearn to steer nursing student success on licensure exams and beyond.
Together, Picmonic and TrueLearn help address the two most pressing problems in nursing education and the nursing community at large: high attrition rates and shortage of nurses. When integrated, the two approaches empower institutions and educators with innovative and effective teaching and assessment tools. This optimizes learning outcomes in the classroom and enhances performance on licensure exams. Students are more likely to matriculate through the curriculum without delay and as their learning improves, so do their NCLEX® pass rates.
Speak To Our Consultant To Learn More
Or Schedule A Demo: